Cloutier: Aspen's ESG strategy is to partner rather than walk away from clients
Aspen will pursue a "responsible underwriting approach" around the sustainability agenda but will not simply walk away from clients or sectors, its executive chairman and CEO Mark Cloutier has committed.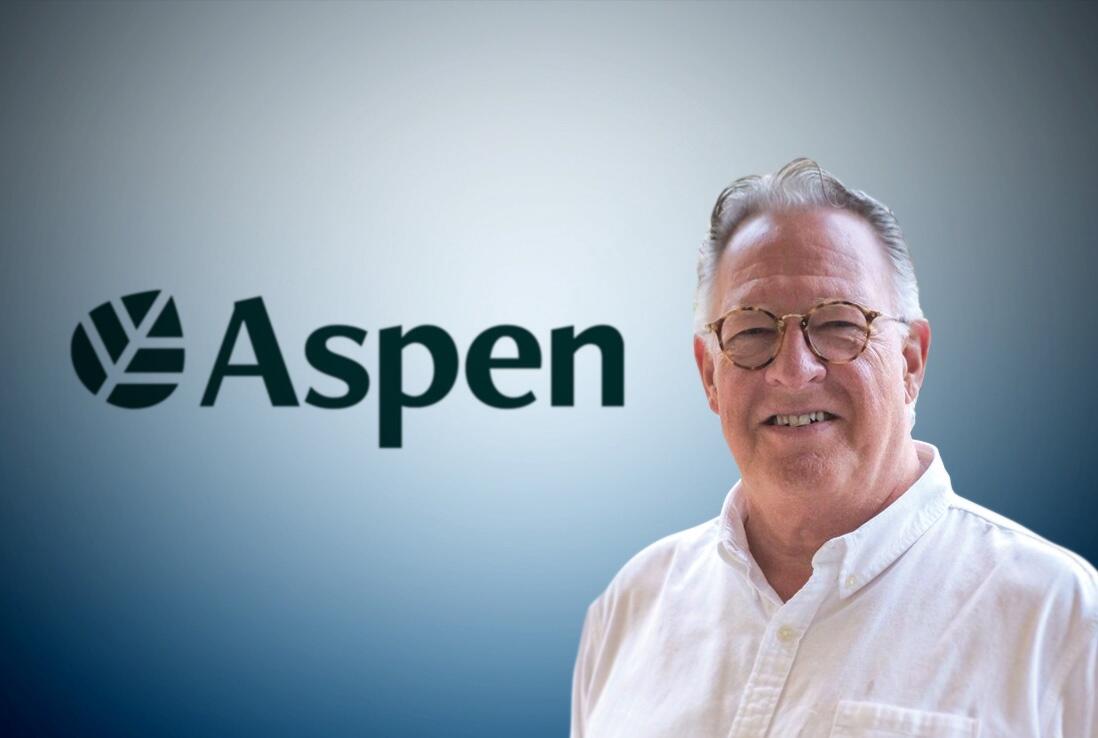 Speaking to The Insurer TV in today's Leading Voices episode, Cloutier acknowledged that insurers – as an enabler of commerce and economies – can play a significant role in encouraging positive change through rewarding certain behaviours and discouraging others.
"Culturally as a business we're very committed to social responsibility and to doing our part and you'll see that a large element of our social responsibility activity is around climate change and sustainability," he said.
But he ruled out Aspen "making sweeping statements about not supporting certain industries by specific dates".
"We think the issue is far more complex than that," Cloutier said.
His comments come as a number of insurers have committed to reducing or phasing out coverage for certain classes associated with fossil fuels and emissions, such as coal mining.
While each such move pleases the environmental activists that target the sector, it also raises concerns that the trend could have unwelcome consequences, such as depriving developing economies dependent on coal-generated power of coverage and risk mitigation expertise.
The Aspen chief said the group's "responsible underwriting approach" will see it analyse a company's approach to ESG before determining whether to underwrite the risk.
"We will study their ESG and sustainability plans, how they are offsetting, how they are managing their contribution to sustainability and to reducing climate impact and we will make an informed decision as to whether or not we believe they're being responsible," he said.
"And if they are being responsible and we can get ourselves comfortable with that, we will continue to support them," he continued.
Aspen – owned by alternative investment giant Apollo Global Management since its $2.6bn buy-out in 2019 – launched its first ESG report last month, which highlighted steps being taken by the carrier to "make a positive impact on our environment, our communities and all our stakeholders".
Within the report the (re)insurer detailed several next steps around sustainable underwriting, which included the development of ESG scoring tool solutions with brokers and distribution partners, the standardisation of a series of questions for brokers and alignment with industry-recognised initiatives, such as the UN Environment Programme's Principles for Sustainable Insurance.
And earlier this week the carrier formally launched its "Project Leaf" initiative, led by head of credit and political risk Dan Osman.
Through the initiative Aspen is aiming to generate two thirds of its credit and political risk premiums from transactions with a favourable ESG classification by 2026.
Mark Cloutier's 13-minute Leading Voices interview can be accessed here. In addition to ESG, he discusses the importance of the recent $3.6bn LPT with Enstar, the transformation "mission" and what the future holds for the carrier.