Scor's Kessler: "A world without reinsurance is not liveable"
Reinsurance is a critical component to "financing welfare", Scor chairman and CEO Denis Kessler tells The Insurer TV in the latest Leading Voices episode.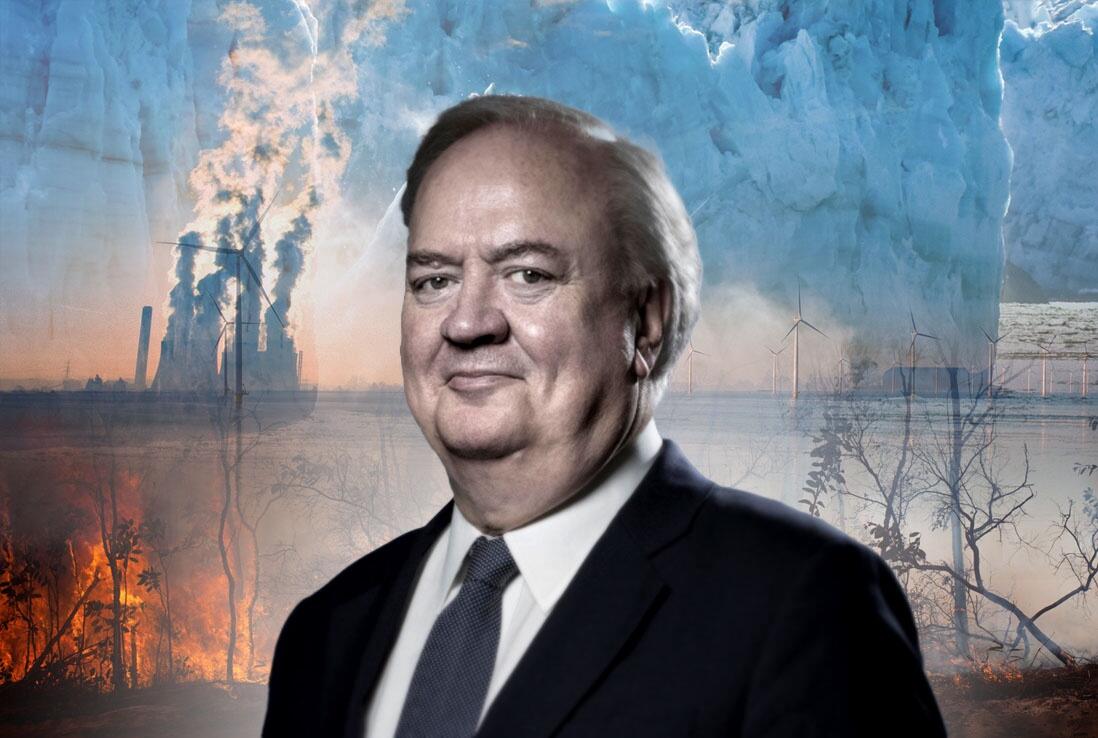 Kessler declared that "a world without reinsurance is not liveable" and said this was why ESG principles are a key priority for the group and warrant a dedicated board committee.
"I think we were one of the first companies to have created an ESG committee at the level of the board with the same status as the audit committee, risk committee and the remuneration and compensation committee," said Kessler.
"I want this committee to be composed of independent board members to challenge us, to check that if we take on a commitment, we stick to it and implement what we said we'd do. I want to be supervised. So we try to do our best – we study and we implement [measures] on the asset side as well as the liability side to improve ESG in all domains," he said.
According to Kessler, being held to account on matters concerning ESG is very important when it comes to driving progress, but he asserts that the reinsurance sector has "intrinsically" been upholding key ESG principles – especially observing the environmental component around the impact of climate change and large climate-related events.
"My deep conviction is that the reinsurance industry is intrinsically providing good. Why? Because we're here when there are big events hurting populations. In other words, we are ones providing welfare – we're financing welfare," said Kessler.
"If you are in a [place] with no reinsurance and [look at] one with reinsurance, I can tell you, there's a big difference for people. When there are enormous floods, incredible earthquakes, destructive tsunamis and awful storms, we are there. We are the first to be there to support a population," he said.
Kessler also said that doing good is central to the purpose of the industry.
"You have to be sure that the day after the event you have reinsurers helping insurers, industries [affected] and the population," he said.
"I love this job because it's genuinely a good job. Of course, we need to be solvent to deliver what we promise, so we have to run the company in a way that it is not too exposed and risks the company becoming insolvent or bankrupt. But at the end of the day, what we do is good for the society at large.
"I believe that a world without reinsurance is not liveable," he concluded.
Scor: Biodiversity action can bring opportunities for reinsurers
(Re)insurers can take several steps to mitigate their impact on biodiversity, with several international initiatives now aiming to set standards and guidelines for entities wanting to engage in setting science-based targets to preserve biodiversity, according to a report launched today by Scor.
The reinsurer, which announced in its recent sustainable investing report that it had put biodiversity "at the top of its agenda", has partnered with the department of expertise at the Muséum national d'Histoire naturelle to produce the study.
The study found tools and indicators are now flourishing to assess, measure and mitigate the different impacts of organisations on biodiversity. Measuring the biodiversity footprint of a product, a project, a portfolio or an entire entity is already possible and methods are continuously being improved, the study said.
"The business case for biodiversity protection is still progressing, but we cannot afford to wait any longer. Today, there is clear momentum for the integration of biodiversity in business practices thanks to increased awareness and emerging methods and initiatives," the report warned.
(Re)insurers can seize new opportunities through developing new products, supporting customers in biodiversity risk management as well as redefining their social role in helping build a more resilient society, the study said. As investors, Scor said reinsurers can also aim for positive impacts through biodiversity-positive investments.
Scor launched the report amid mounting concerns over the pace of biodiversity loss and the extent to which this is driven by human activity.
Kessler said: "The report is our contribution on a key topic in relation to what the risks associated with a decrease of biodiversity are.
"As far as Scor is concerned, we're going to see how we can introduce in the company certain measures also to contribute against the decline of biodiversity because it could be a risk in 20 years, 30 years and 40 years," he said.
"What's nice is that in reinsurance we anticipate and we look forward. Today, I book risk in my portfolio that will happen maybe in 20, 30, or 40 years' time from now on, so we cannot procrastinate and cannot ignore the future."
Scor launched the in-depth report to coincide with an event the global reinsurer is hosting on the same topic taking place today (5 May).