Cedant differentiation at the heart of casualty treaty renewal: The Insurer TV
Underperforming casualty insurers will have to accept less cede commission from their reinsurers or a different structure to complete their programmes at 1 January and into 2021, according to TransRe's president of underwriting operations Ken Brandt.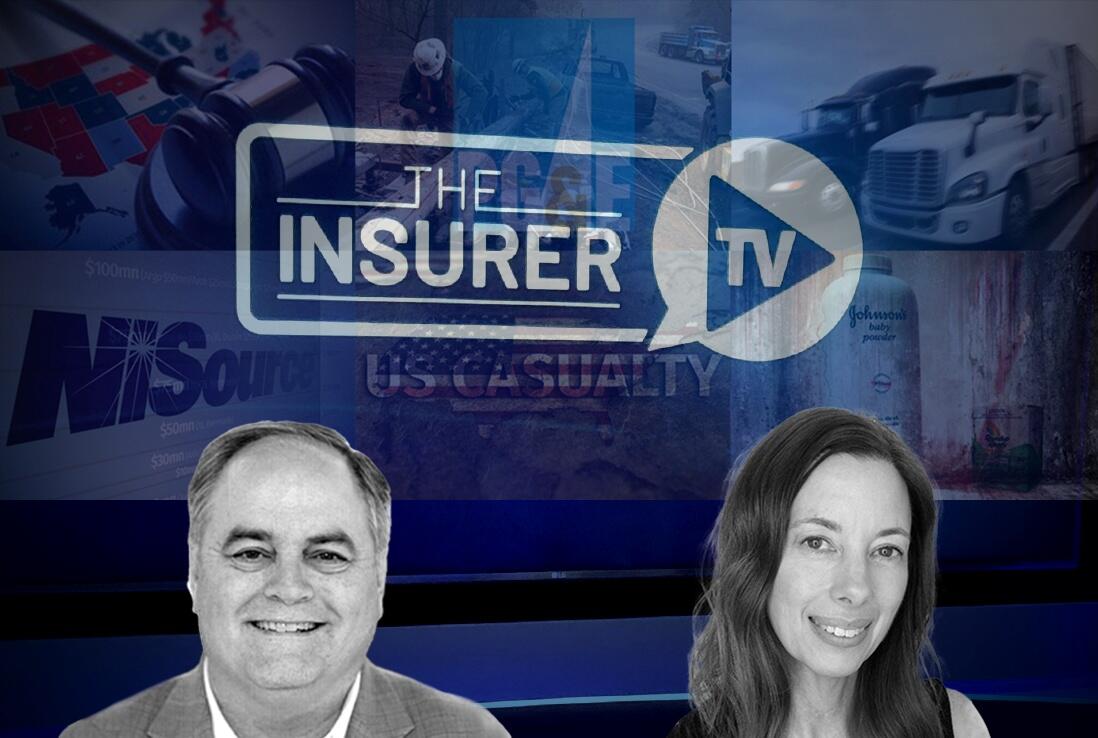 Speaking as part of the first-ever The Insurer TV broadcast looking at renewal dynamics, the executive highlighted the differentiated approach reinsurers are taking to cedants.
He said that a top-quartile insurance company getting 20-30 points of price improvement on an underlying portfolio of business is a very different prospect than a bottom-half performer getting the same level of rate increases.
"It seems common sensical to say it but it sometimes gets lost in the discussions. The starting points from which you price those two portfolios is completely different.
"So putting tangibles aside, the bottom performer is going to need more than original rate – either less ceding commission or a different structure – to complete their programme," said Brandt.
The executive said reinsurers are particularly concerned about the development of casualty business written by insurers during the depths of the soft market between 2014 and 2018.
He noted that reinsurers assumed around $65bn in premiums on US casualty during the period and are currently booking around a 73 percent loss ratio, according to statutory filings.
"So right away you can tell if you add overhead, reinsurance brokerage and ceding commissions that is probably a loss. And that 73 percent is not a static number, there's pressure on that 73 percent from adverse development," said the TransRe executive.
Fundamental rethink
Brandt said that already there has been more than $1bn of adverse development for the 2014-2018 period and that is likely only to get worse, with every 1.5 points of loss ratio deterioration equating to $1bn of loss for reinsurers.
It is not unthinkable that the 73 percent average loss ratio will be 5 or 10 points worse off in time, adding $5bn to $6bn of losses.
"So reinsurers coming into the 1.1 renewal season or through 2021 are affected by that experience and by how bad they think that experience could get," he suggested.
"Overall I think the market is showing a lot of opportunities and improvements, yet there is a lot more to be done because there is a large pipeline of claims that have yet to be paid and what I suspect is some adverse development to show up on a lot of balance sheets"
TransRe's Ken Brandt says more improvement is needed on casualty pricing
Whether or not underlying primary insurance pricing is sufficient depends on the reinsurer outlook and cedant experience, Brandt continued.
But he said that overall if reinsurers are going to consistently pay cede commissions over 30 percent to insurers, then with the added costs of brokerage and overheads they would need loss ratios to be in the 50s to make a return, because of the lack of investment yield.
"That might be doable this year, and that might be doable in this market, but that's not doable through the cycle. So I think there has to be a fundamental rethink about that.
"Overall I think the market is showing a lot of opportunities and improvements, yet there is a lot more to be done because there is a large pipeline of claims that have yet to be paid and what I suspect is some adverse development to show up on a lot of balance sheets," Brandt concluded.
Treaty-specific discussions
Also speaking to The Insurer TV, Guy Carpenter's global head of distribution Lara Mowery said the reinsurance broker had been highlighting "the fact that there has been tremendous rate change on the underlying casualty business" as it approaches each and every renewal on behalf of its clients.
"So when we're talking through that January 1 renewal dynamic there really is this offsetting trend on the underlying rate versus the loss and the activity that has occurred in the past," she said.
The executive described the current state of the casualty market as like the third inning of a nine-inning game of baseball.
"It's going to take time for the full impact of this to play out and on each and every renewal we're really focused on the individual dynamics with specific conversations relative to each treaty.
"Reinsurers have been very responsive to that and very responsive to understanding what those underlying rate change dynamics look like and how that starts to shift the conversation," Mowery said.
Watch full programme here or below: 
Prospective - The 1.1. squeeze
Throughout the programme, we will be covering:
Key drivers influencing 1 January 2021 renewals
Impact of Covid-19
Terms and conditions: negotiating the fine print 
How casualty is at the heart of the battleground in the lead up to 1.1
Start-up capital and the new class of 2020
You will hear from our expert guests:
Ken Brandt, President of Underwriting Operations, TransReJean-Paul Conoscente, CEO, Scor Global P&CDinos Iordanou, Non-executive Chairman, VantageMike Mitchell, Head P&S Underwriting Reinsurance, Swiss ReLara Mowery, Global Head of Distribution, Guy CarpenterTony Rettino, Founding Partner, Elementum AdvisorsDarius Satkauskas, Vice President, Equity Research - Insurance, KBWDavid Bull, North American Editor, The Insurer
Sign up to The Insurer TV to receive all of our upcoming video content throughout 2021 directly to your inbox as soon as it is published.