The Insurer TV examines the 2021 outlook; 1.1 market dynamics to remain in place at upcoming renewals
As we moved into 2021, reinsurers and buyers came together to deliver an orderly 1 January which will likely set the scene for upcoming renewals.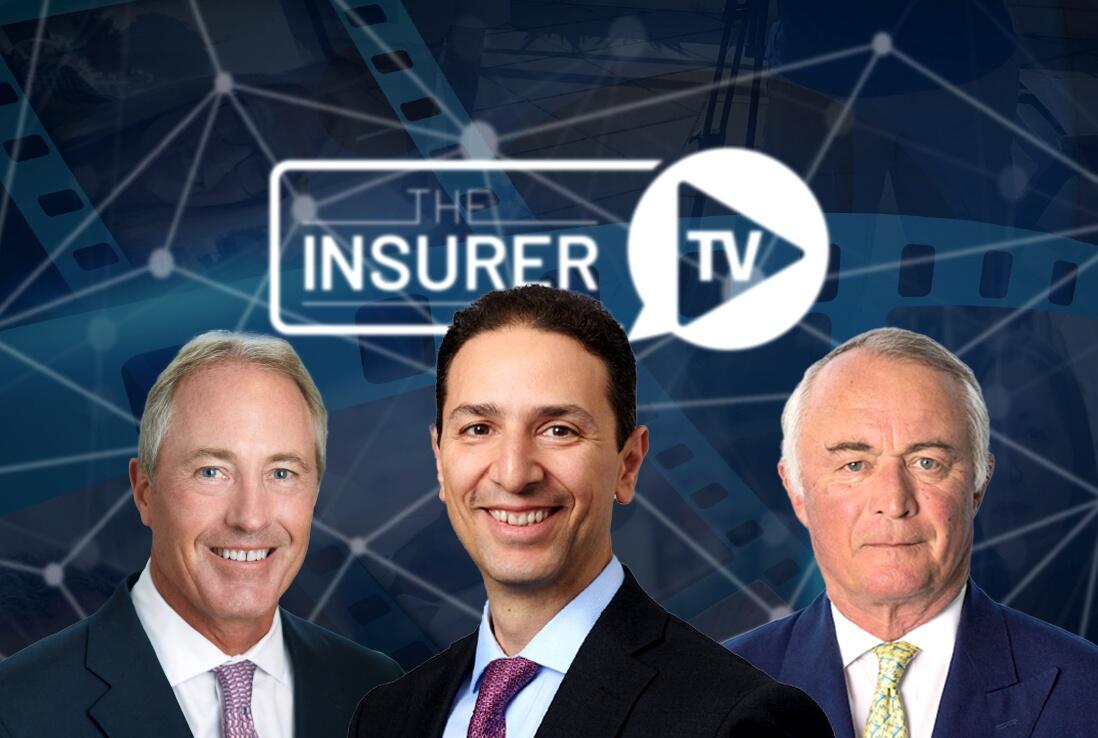 Senior executives appearing in the latest edition of The Insurer TV's flagship analysis programme suggest several indicators from 1 January – as well as the underlying trends that helped drive that renewal – will continue to shape the market outlook throughout this year.
The need to deliver an adequate return on the cost of capital in the face of uncertainty over Covid-19, continued casualty reserving challenges and a sustained period of high cat loss frequency are all expected to contribute to continued rate momentum throughout this year.
Maamoun Rajeh, chairman and CEO of Arch Re, said it was critical to consider the factors that led to the current market environment as we look ahead to the rest of 2021.
"The factors underpinning this inflecting market continue and the sustainability of rate rises, particularly on the primary side of the business, remains in place," he said.
These factors include the high loss activity of recent years, including in Japan – the focal point of the upcoming 1 April renewals.
"We saw at 1.1 that loss-impacted accounts saw materially higher rate rises than non-loss-impacted accounts," Rajeh said, adding that this reflects the experience and differentiation that characterised the 1 January renewal.
"There will be a lot more correlation in territories and product lines this year than we've ever seen in the past," he said – a reflection of the "commonality of the capital base that is being deployed in the reinsurance market".
Rajeh said the primary market is leading the way on market hardening – something Stephen Catlin says has not previously happened in his 48-year insurance career.

According to the Convex co-founder, chairman and CEO, this trend is driven by the dynamics of the losses the industry is currently experiencing.
"There is a lot of exposure out there where there is loss which hasn't yet fully been recognised," he said, referencing both casualty and broader Covid-19 losses.
And as the magnitude of these losses is recognised, Catlin believes "pricing will have to reflect that".
Catlin is one of several commentators to voice concern over the 2014 to 2018 casualty underwriting years. Some have suggested carriers may try to write their way out of a hole by growing fast in the current market to keep ahead of the tail – a strategy that could dampen rate increases.

David Priebe, chairman of Guy Carpenter, believes reinsurance dynamics for the remainder of 2021 will be similar to those seen at 1 January.
"The Guy Carpenter global property rate online index shows a 4.5 percent increase at 1.1, which is lower than what everyone was expecting when we went into this renewal," he said. 
"Based on current views, loss implications from Covid-19 were not as disruptive as feared earlier in the year. But this issue will likely come to bear in 2021."
For more from Priebe, Rajeh and Catlin on the 1.1 renewals and outlook for 2021, watch the first part of our latest analysis programme below…
Prospective - Seg 1