Swiss Re to exit thermal coal underwriting by 2040 in net-zero push
Swiss Re has outlined bold plans to be a net-zero emissions company by 2050 and to phase out thermal coal exposure from treaty (re)insurance by 2040 as the reinsurer accelerates moves towards net-zero underwriting.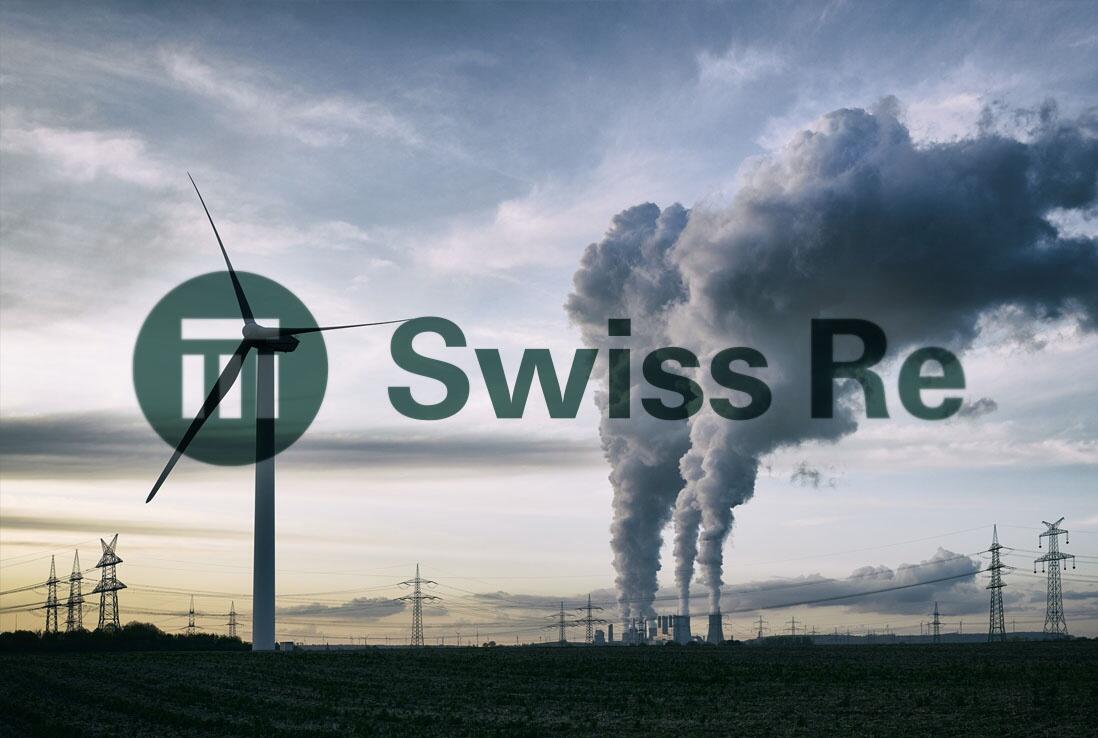 Carbon reduction target for its investment portfolio of 35% by 2025
Full phase-out of thermal coal treaty (re)insurance by 2040
Introduces a triple-digit internal carbon levy for own operations
The carrier – which is a founding member of the UN Net-Zero Asset Owner Alliance – has committed to transition its investment portfolio to net-zero greenhouse gas emissions by 2050.
The plan includes a 2025 carbon intensity reduction target of 35 percent for its corporate bond and listed equity portfolio and a long-term objective to exit coal-based assets in the portfolio by 2030.
Swiss Re will also increase its green, social and sustainability bond exposure to $4bn. This will include increasing social and renewable infrastructure investments by $750mn.
It has pledged to engage in "an active dialogue" with firms within the equity portfolio to encourage them to align operations with the 1.5°C pledge outlined by the Paris Agreement for the business sector.
On the underwriting side, Swiss Re will tighten its coal policy in 2023 by introducing thermal coal exposure thresholds for treaty (re)insurance across its property, engineering, casualty, credit and surety and marine cargo lines of business.
These thresholds will be lowered gradually and will lead to a complete phase-out of thermal coal exposure in OECD countries by 2030 and in the rest of the world by 2040.
In 2021, Swiss Re also started withdrawing insurance support for the most carbon-intensive oil and gas production.
Within its own operations, Swiss Re has committed to achieving net-zero emissions by 2030, focusing primarily on emission-reduction measures.
This includes the introduction of a triple-digit internal carbon levy on both direct and indirect operational emissions. This includes items such as business travel.
The carbon levy has been set at $100 per tonne of CO2 as of 2021 and will gradually increase to $200 per tonne of CO2 by 2030.
The levy gives Swiss Re a strong incentive to further reduce its operational emissions and also provides a 10-year funding scheme to move from carbon offsetting to supporting carbon removal projects.
As part of these plans, Swiss Re has set itself a 30 percent reduction target for flight emissions for 2021, relative to the 2018 level.
Swiss Re's group CEO Christian Mumenthaler said: "Climate change remains the biggest challenge we face as a society. The stakes are high and require immediate attention.
"Signing up to net-zero emissions by 2050 and setting concrete climate targets are important first steps. What needs to follow now is action. We are moving ahead in all areas of our business to accelerate the transition towards net zero."
Swiss Re's commitments come at a time when the insurance sector is facing increased scrutiny from investors and regulators over its response to climate change-related risk, with the regulatory focus rapidly expanding beyond viewing environmental, social and governance (ESG) issues through the lens of insurers' investment standards to scrutinise what it means for their main business of underwriting.
This is creating new demands and tensions for carriers as they have to measure what the ESG implications are for their risk profiles, clients and liabilities.
Insurer Zurich last week outlined plans to be a net-zero emissions company by 2050 which include fully decarbonising its $200bn asset portfolio and the development of science-based targets for underwriting.
In the UK, insurer Aviva has cast itself as an industry ESG leader with a bold series of targets, which include developing a methodology for net-zero underwriting that it claims will represent an "important and significant move for the global insurance industry".
Lloyd's of London has also taken steps to tackle climate change and ESG-related risks, having issued its first ESG report in December detailing its ambitions to fully integrate sustainability into all of the market's business activities.
The Association of British Insurers last week launched a new committee to help coordinate and drive focus on climate change and sustainability ahead of vital climate talks in Glasgow later this year.
To learn more about ESG and how it is shaping the future global insurance industry, click the link below to watch the latest episode of Prospective. It includes a series of interviews with leading industry ESG experts…