Hudson's CEO: Plunging public D&O rates prompt rethink
Borrowing from Charles Dickens' historical novel A Tale of Two Cities, Chris Gallagher, CEO of Hudson Insurance Group, described the insurer's take on the current and public and private D&O market as "the best of times and the worst of times".
For Gallagher, the best of times occurred during the last few years, when Hudson expanded rapidly into the sector, as rates improved and created favourable underwriting conditions.
"We look at the pricing levels and the growth that Hudson management liability has had – starting in, say, 2017 and 2018, until today – and that growth was dramatic, and profitable", said Gallagher.
Recently, however, dynamics have quite sharply altered. During the interview, Gallagher, echoing market-wide sentiment, saw the "worst of times" in the current state of the market.
While not as blunt in his assessment as Lloyd's chief of market Patrick Tiernan, who called pricing in the line "moronic", Gallagher was "very curious" about the sustainability of public D&O.
"When I see that the overall market is not making a profit – and that's publicly available data – yet there is not significant pressure on rates to go up, I do find that very curious."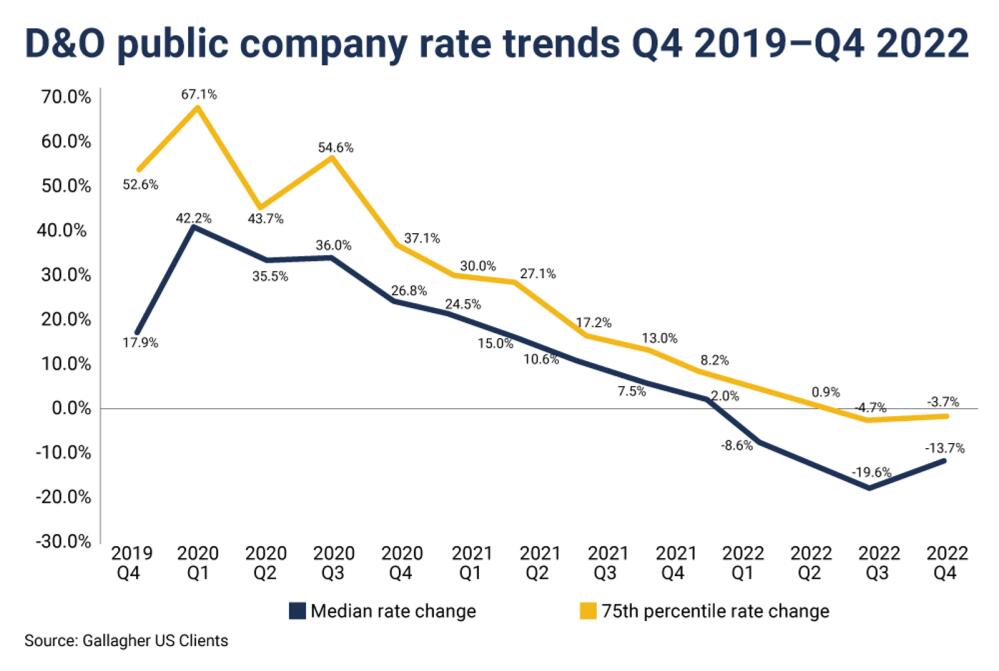 This unprofitability, according to Gallagher, comes into conflict with Hudson's philosophy of "relentless focus on underwriting profitability and the bottom line", as opposed to the pursuit of top-line growth.
Consequently, Hudson has significantly reduced its exposure in the line, underwriting only half as much public D&O as it did two years ago.
Gallagher was happy to continue underwriting some areas of D&O, listing "high-tech, biotech, post claim, some SPACs" as having resisted the downward rate pressure that has crippled other areas of the market.
"We continue to see that we have growth in private D&O, where there is less pricing volatility. There, it's nothing like in public D&O, and it is a product where we feel we can compete with service and coverage. We continue to grow in that area – we like that market very much," he explained.
Cyber cat modeling – with what data?
Gallagher also saw plenty of opportunity for growth in cyber. However, his enthusiasm was more measured due to the unpredictability of the risk.
"I think the opportunity is there. How big? That's really anybody's guess. Exposures are constantly changing. Threat actors are constantly evolving. Coverages are being tested every day of the week," he said.
The primary source of the unpredictability, according to Gallagher, is the lack of cyber cat modelling, which he deemed limited due to the scarcity of real-world data available to construct the models.
"There are models that are out there, which give people a sense that I ran the model, and I got an answer. But there has never been a cyber cat. So therefore, there is no contact between the model and real life examples. Until one takes place, we won't really have an idea of the efficacy of a cyber cat model."
This inability to properly quantify "limits and aggregation" from cyber catastrophe events made Gallagher reluctant to over-commit Hudson to the sector.
Watch the 14-minute video with Hudson's Chris Gallagher in full to hear more on:
Where Hudson fits into the wider Odyssey group
Hudson's entrance into the marijuana market
Gallagher on how Hudson views admitted and non-admitted business and its capabilities