Conduit Re to offset footprint in "zero carbon" push
Start-up reinsurer Conduit Re will offset its carbon footprint as part of its plan to be a "zero carbon" entity, executive chairman Neil Eckert has revealed in an interview with The Insurer TV.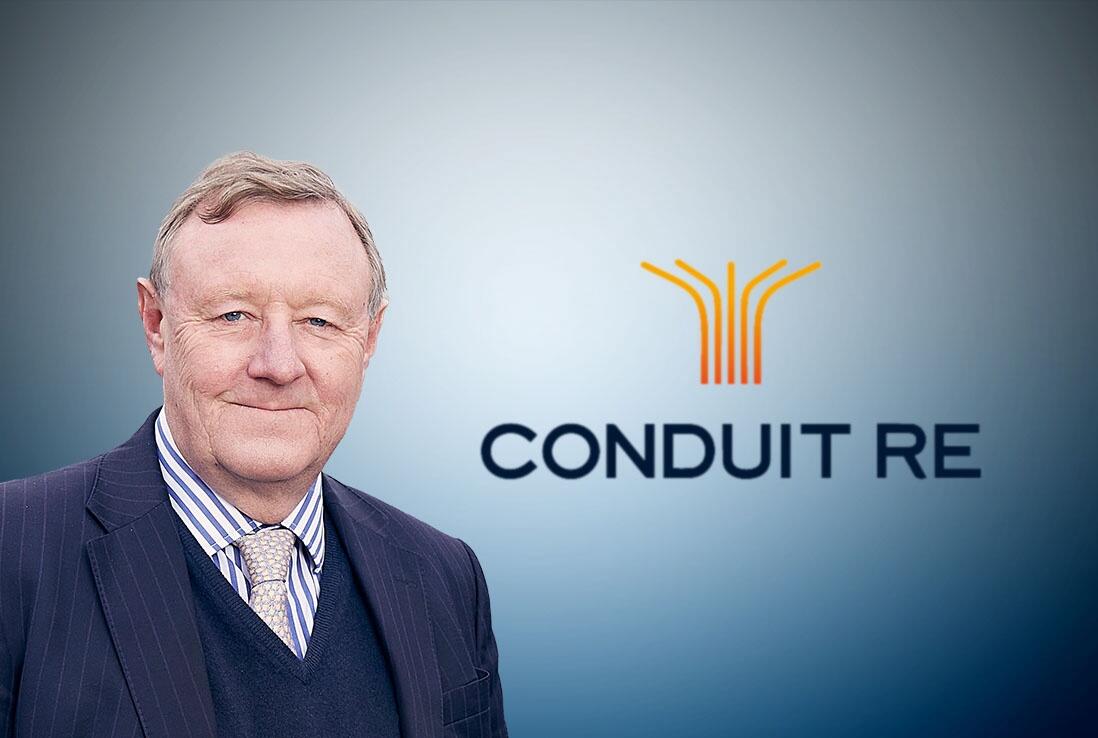 Eckert, who co-founded Conduit Re with CEO Trevor Carvey ahead of this year's 1 January renewal season, said the group's intention was to "assess our carbon footprint going forward for at least seven years and make sure we have a strategy to buy out and neutralise that".
"We want to be zero carbon and we will offset 100 percent of our carbon footprint. That's a very simple sum – it's five tonnes a head, roughly, for a financial services business.
"A good nature-based carbon offset costs somewhere between $5 and $7.5 a tonne. This is a small cost but its a very important thing to do."
Eckert has previous experience in carbon trading having co-founded Climate Exchange, which owns and operates exchanges to facilitate trading in environmental financial instruments, back in 2005. The business was acquired by ICE for close to £400mn in 2010.
"I do believe the price of carbon will keep going up and up. The aviation industry is starting to use carbon offsets in a major way, and the same will happen in shipping, transportation, energy – all the sectors insurers and reinsurers engage with are going to be impacted," he said.

"We want to be ESG-compliant on steroids, but we are also mindful of the business challenges and opportunities these events supply," Eckert continued.
"We will look at the opportunities created for insurance, for example. At the moment only 20-30 percent of an economic loss is typically covered and there are some geographic territories very much in the firing line from climate change."
To meet the social component of its ESG commitments, Eckert said the group had formed its own foundation and raised some third-party funds to deploy through it.
"Our goals will be local engagement and education with a focus from our own shop on both racial and gender diversity," he said.
"We are a public company from the get go. Our lead investors and most institutions are absolutely insistent we have a very clear strategy in that regard."
Eckert said there were several factors helping build momentum for ESG initiatives, including work completed by the likes of the Prince of Wales and the former governor of the Bank of England, Mark Carney.
The election of Joe Biden as US president, and the US re-entering the Paris Agreement, will also be a major factor in helping continue momentum, he said.
"I am a great believer in markets delivering solutions. The alternative is taxation, and I have no confidence tax will be diverted into the environment, it will be more likely used to plug the financial hole created elsewhere."
He also called on regulators to free up investment guidelines for insurers and reinsurers.
"We are very constrained in how we use our balance sheet. Some things I think would make very smart investments. What could be smarter than dealing in the price of carbon? But at the moment it is quite hard for us to engage in that and structure a regulated qualifying asset."