Emerald UW: "Crucial" capacity relationships key to successful first year
Emerald Underwriting's Joe Murphy and Dan Houska have lauded the importance of established capacity relationships and the "unbelievable resource" provided by Ryan Specialty as they reflect on the MGU's first year of trading.
Launched in the second quarter of 2022, Emerald Underwriting Managers is a start-up MGU focusing on primary and excess casualty risk, operating on the Ryan Specialty Underwriting platform.
The MGU is run by vice president Houska and vice president and senior class underwriter Murphy who came together to form Emerald Underwriting Managers from Arch and Chaucer respectively.
Speaking to The Insurer TV during the Program Manager 2023 conference, which dedicated a full session to the significance of capacity at a time when the market is observing a "flight to quality" in terms of allocation, Murphy said while both capital and reinsurance is "key", it's "tough" to get.
"We are really fortunate in the sense that the Chaucer book was allowed to come with us," he explained.
"They supported me in the past, they were on my prior book, and they were more than willing to come with us and brought other carriers with them, which was lovely, and a nice affirmation of what we did in the past and what they know we're going to do going forward."
He added: "It does help if you've got experience that you can tap into, because, again, if you're a startup with no track record, it's very difficult. We have track records. [Dan] has an exceptional record at Arch, and I think we did very well at Chaucer."
Houska also mentioned the impact of having Ryan Specialty behind the MGU in securing capacity, in addition to the support around infrastructure, actuarial resources and claims.
"Ryan has huge trading partners in the reinsurance market," said Houska. "So, we didn't go in there completely unknown. We had our parent company behind us and that was extremely helpful to fill out the treaty."
"Be afraid" of auto
Turning to the current market conditions in the primary and excess casualty space, Houska spoke of the impact the "re-hardening" of some areas is having.
"I think this hardening has gone to segments of the market within casualty," he said.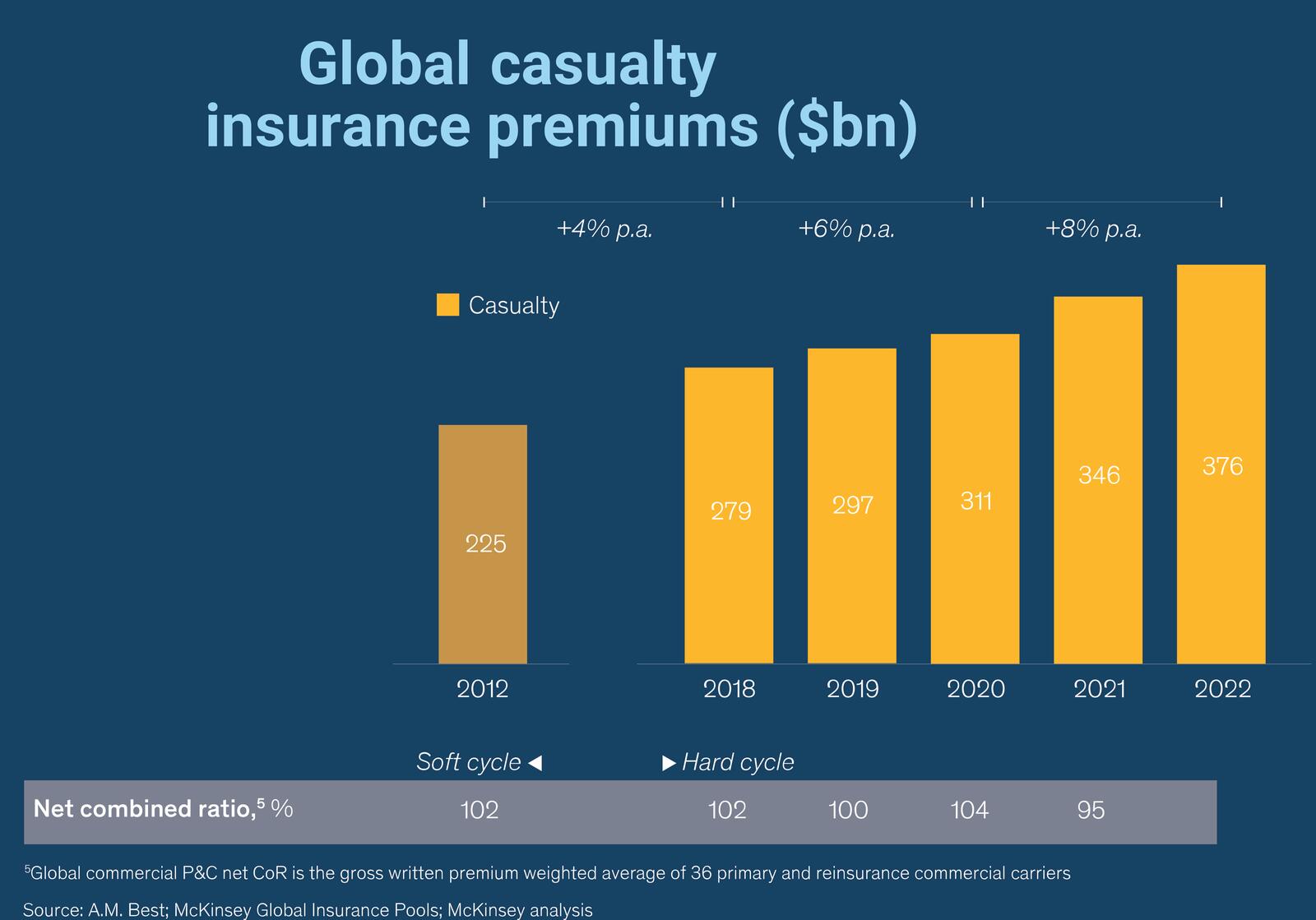 "So, auto is still very hard and poor performing product liability classes are still very hard. Construction in many areas has softened, but in high CD states, residential construction is still hardening up." he said.
On underwriting "nuclear verdicts", Houska said this is done "carefully" and "with a lot of thought".
"We do stay away from certain states, or, at least, very cautiously dip our toes into those states if we're going to underwrite risk," he said. "But the answer is, be cautious, be afraid of auto, and practice limit management, wherever you can."
Asked about Emerald Underwriting's first year in operation, Murphy said he's been really "encouraged" by how things have gone.
"It's been really overwhelming the response we've had, in both the US market and the UK market. I think one of the advantages we had a little bit in getting started off, is that Dan and I have had 30-year plus careers in the E&S industry.
"The other advantage we had is when my team left Chaucer in London, we were allowed to take our book. So, we had an existing book and good broker contacts. On top of that, having two experienced teams that have a lot of relationships has really helped get us going. I mean, there's no time for complacency, but we've been very, very pleased with how it's gone."