Reclaim Finance's McCully: NZIA on "life support" following mass exodus
The future of the Net-Zero Insurance Alliance (NZIA) is hanging in the balance having lost more than half its members following the intervention from a "deeply irresponsible" group of US Republicans citing antitrust concerns.
Speaking on The Insurer TV's News in Focus programme, Patrick McCully, a senior analyst for lobby group Reclaim Finance, said: "The alliance is on life support right now and it's not really clear that is where we should be putting our hopes moving forward."
On 18 May, a consortium of Republican state attorneys general penned a letter to NZIA members raising concerns about the legality of their commitments to collaborate with other insurers and asset owners in order to "advance an activist climate agenda".
The letter alleged that the Target-Setting Protocol – considered the "landmark" achievement of the alliance – may constitute illegal boycott and/or restraint of trade in the US insurance industry.
"It's certainly a bump in the road," he said. "But I certainly don't think this has to derail the efforts of the insurance industry to follow through in its climate commitments, and to play its role in reducing emissions.
"Many insurers were taking action before the NZIA came up and they already have made commitments, they can continue those commitments without the NZIA. I think it's been a useful initiative and I think it is good to have collective action, but those companies now must keep going," said McCully.
At the time of the interview, 16 members had exited the NZIA, leaving 14 remaining. However, a majority of those that have departed have made statements reinforcing their commitments to driving forward the net-zero agenda.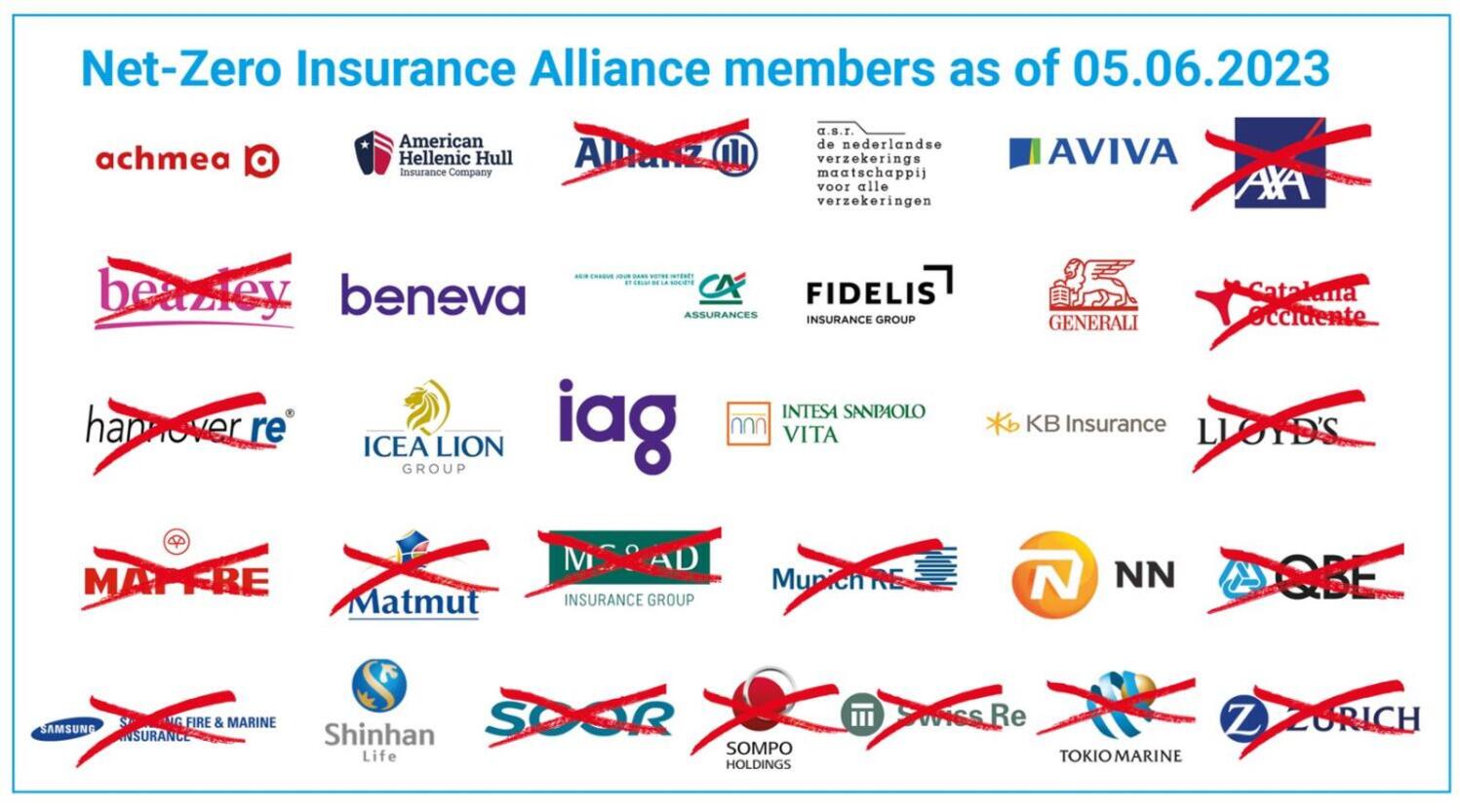 The exodus began with the departure of Munich Re on 31 March. The German reinsurer is the only carrier to have publicly acknowledged "material antitrust concerns" as the motivation behind its exit.
The majority of exits have occurred in the past two weeks, including Beazley, Lloyd's, Allianz, Axa, Scor, QBE, Sompo and Lloyd's.
The departure of Axa was particularly notable as the French carrier had chaired the initiative since it was convened in 2021.
"What is important is not the fact that they take action on climate commitments collectively, but that they take action, and many insurance companies are very well aware of climate change, they're very well aware of what's causing it and what needs to be done," said McCully.
"They know their own involvement in the companies that are causing the problems so they can take their own action. They know what to do and they've got to do it," he added.
While discussing the possibility of there being collective action in the future, McCully said the industry needs to do more to stand up to "climate deniers".
"The insurance companies need to grow a bit of a spine on this issue and stand up to these climate deniers in the US because they're not going away. At the moment, insurance companies are getting attacked for these supposed antitrust issues, but if it's not antitrust, they will find something else to make noise about," he said.
"They've been doing it with other financial institutions in the US, with asset managers and banks, and that's not been on antitrust lines. So there's no point just sort of running away scared from these climate deniers. They're there, they're an annoyance, but you need to stand up and push back against them," he urged.
McCully concluded by calling on (re)insurers to get their lobbyists to "turn up in state legislatures and with the federal government and push back against these politicians".
He said: "Stop funding these politicians and make it clear there's going to be no money for climate denialists in the US."
Watch the 10-minute interview with Reclaim Finance's Patrick McCully to hear his thoughts on:
How substantial are the concerns around antitrust
Why (re)insurers must pushback on "climate deniers"
How European companies will lead in climate change initiatives