Mosaic not a Covid reaction but pandemic will provide tailwinds: Blaser
Newly launched specialty start-up Mosaic "wasn't a Covid marketplace reaction on any level", the insurer's CEO Mitch Blaser has insisted, but the pandemic has provided a tailwind "we didn't really plan on or expect", he told The Insurer TV.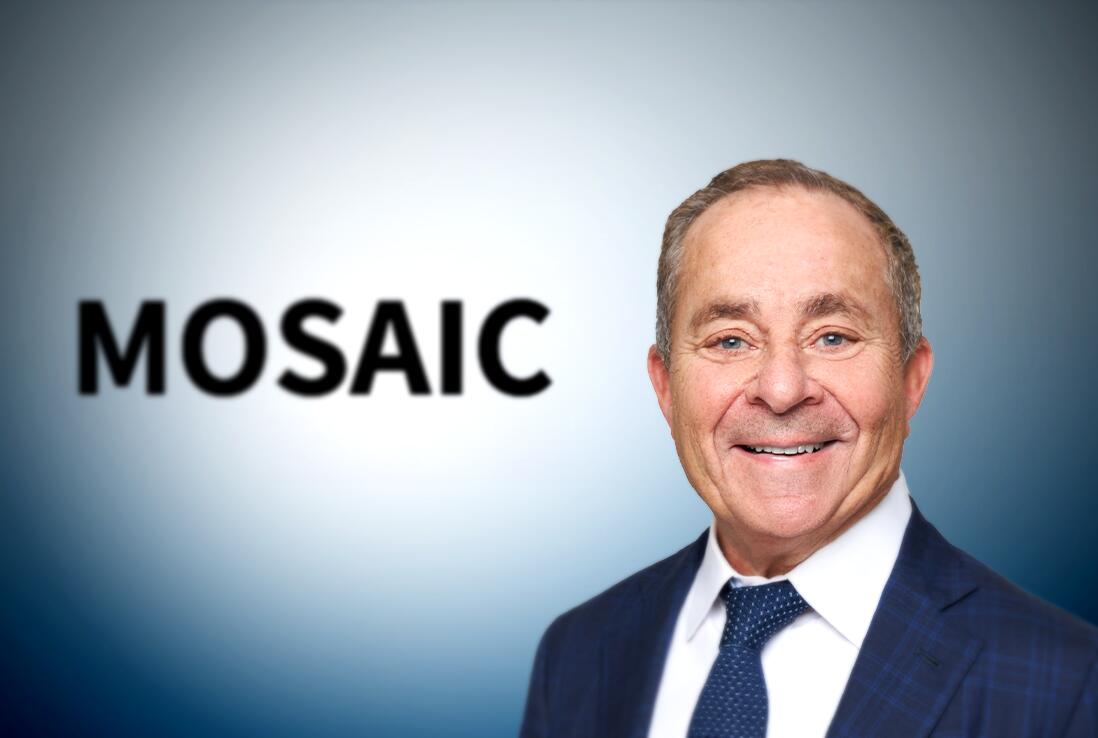 Mosaic formally opened for business earlier this month having secured backing from Golden Gate Capital. 
The tech-enabled global specialty insurance platform boasts the newly formed Lloyd's Syndicate 1609 and operations spread around the world.
Speaking to The Insurer TV, Blaser said Mosaic's launch reflected his desire to create a platform that would be based on "a dynamic model" that would make money regardless of the cycle.
Blaser explained that Syndicate 1609 is "the centrepiece" of Mosaic's innovative structure, which will support geographic hubs around the world. Those hubs will act on behalf of the syndicate to write seven specialty lines of business.
To begin with, those hubs will be in Chicago, New York and "maybe another one in the south" within the US, and also Bermuda, London, Hong Kong and Singapore.
The syndicate will take a lead line, set terms and conditions and lead the claims settlement process, and then the hubs around the world will spread the risk in the local markets.
Mosaic will always retain a part of the risk, Blaser said.
"Our mantra is we eat our own cooking, so any risk we take will be the same risk that we spread," the executive said.
Mosaic targets $1bn of premium "in four or five years"
While the pandemic may not have been the catalyst for Mosaic's launch, Blaser said the "unique" Covid-19-influenced marketplace will provide Mosaic with an unexpected tailwind that, he predicted, "is going to last three-plus years from where we are today".
Blaser believes Mosaic will be able to write as much as $1bn in premiums within four to five years from its seven "key lines": political risk; political violence including war and terror; cyber; transactional liability/M&A; financial lines; professional indemnity and environmental.
The start-up's ability "to know and attract the right talent" has been a key factor in focusing on those lines.

Among those that Mosaic has confirmed have joined the company are Christopher Brown, executive vice president of syndicated capital management; chief operating officer Krishnan Ethirajan; Lisa Fontanetta, chief of staff; CFO Oz Haque; executive vice president and active underwriter Charlie Mackay; and Olly Reeves as chief risk officer.
Mosaic, which is marketing itself as a primary-layer lead market, has shunned the property market "casino", however. While Blaser said there was "lots of talent and capability" in the property market, the business line does not fit Mosaic's model.
"We do not want volatile lines of business in terms of big chunks of premium, big chunks of loss," Blaser said.
"We're not looking for big bets here. In the property world, and property cat in particular, you've got that hit/miss factor – some years are great, and some years are horrible.
"We're trying to make every year profitable, and we'd like to see as we mature that our combined ratios always have an 8 handle on them," he said.
Click the link below to watch the full 16-minute interview with Mitch Blaser brought to you by The Insurer TV…
Mitch Blaser, Mosaic