RPC's James Mee: M&A muted but open for the right buyer and target
Reinsurance M&A activity has been muted as a result of market headwinds creating valuation volatility and investor uncertainty, but deals could still happen for the right buyer and target, RPC partner James Mee has said.
Speaking with The Insurer TV as part of its #ReinsuranceMonth series, Mee explained there has been a mismatch in pricing expectations between buyers and targets, putting a lid on reinsurance M&A activity.
But for an astute buyer and the right target, now could be the time to make an acquisition.
"It's probably the billion-dollar question, isn't it?" said Mee.
"I've been talking to a number of people around the market here, and there's a thesis that for the right, well-capitalised buyer – somebody expert in the space, able to take a long-term view and see businesses currently under-priced – if they can find that right price value arbitrage, now might be a good time to invest," he said.
Mee explained that headwinds such as catastrophe losses, inflation and the Russia-Ukraine conflict have been widening the gap in expectations for potential buyers and targets.
But the outcome of the 1 January renewals could narrow this gap in pricing expectations, Mee noted.
He also suggested that the pricing gap could be narrowed through "less exposure to the risks that investors are not so fond of".
Covéa's $9.1bn deal to buy PartnerRe, inked at the end of 2021, is probably not indicative of potential large deals in the pipeline, Mee suggested.
"I might be wrong, of course, and that's simply because doing large deals is very difficult at the best of times," he said.
Interest rate rises and investment market volatility could yet change the overall M&A picture, he suggested, with few investors able to make confident long-term predictions.
"Clearly, if 50 percent of the deals in the market are private equity driven, then the increased cost of acquisition financing might lead to a slowdown in activity," Mee said.
"Similarly, for trade buyers, they might be leveraging, or of course, if the balance sheets have been hit by investment returns, then financing deals might become a bit of a challenge," he added.
M&A activity is cyclical, like any other market, he emphasised.
"The pricing always comes back. If people want to trade, and if deals have become too expensive, then, at some point, the price will start to drop," he added.
Mid-market dominating activity
Investor concerns are not going away any time soon, he warned, while the Ukraine war and geopolitics are omnipresent in people's minds.
"We're not in the best of times for pulling off a large deal," he said. "What we are seeing is a lot of activity in the mid-market and I think that will continue."
For this he cited FTI Consulting's M&A Barometer, which noted investor appetite for reinsurance businesses declined in Q2 this year, "reflecting sustained weak performance and high levels of volatility".
Mee continued: "The 40 plus deals we've seen over the last two years have predominantly been mid-market deals, and actually not carrier deals. We've seen a lot of focus on the intermediaries, MGAs, legacy books and services businesses. So I think that's where the activity is really going to be."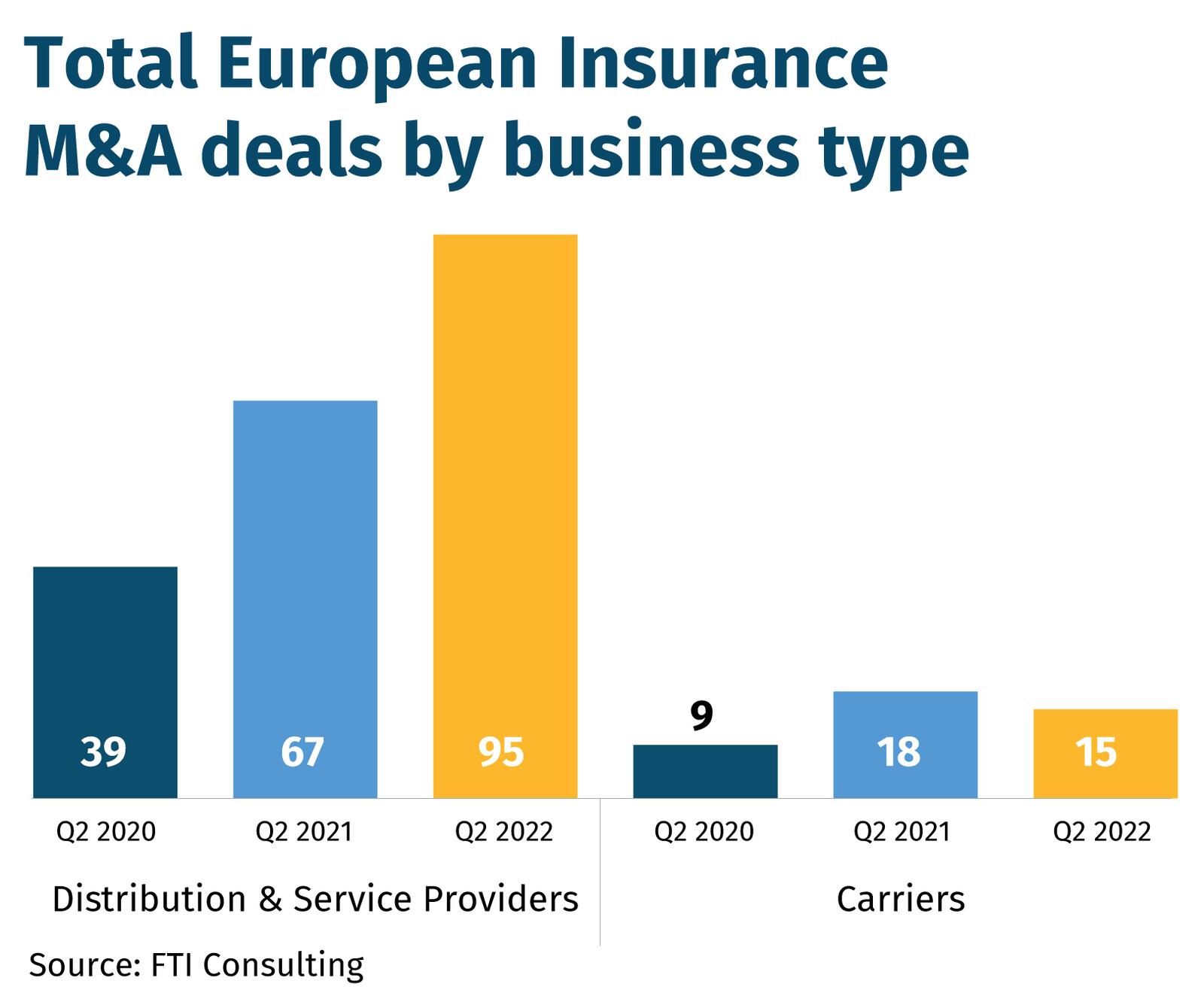 Mee said he does not see the recent $125mn Argo-Westfield deal as a sign of a flurry of such deals in the pipeline at Lloyd's, but nor would he rule out further deals on Lime Street.
"There's always a level of activity. Lloyd's has always been a good place to invest, and the reasons for investing in Lloyd's are well understood," said Mee.
"I think one of the reasons why the [Lloyd's] market might be becoming a more interesting investment proposition is the work that's been done around the market on remediation. I don't think anybody should sort of underplay the importance of that for investors," he said.
Watch James Mee of RPC's full interview with The Insurer TV, speaking from the balcony of our pop-up studio suite in the Hôtel de Paris. Click for more about:
Why aren't more big deals taking place?
Mid-market and services firms M&A
Private equity in the legacy market