Will new capital be the difference between a hardening and hard market in 2021?
An estimated $23bn of new capital entered the (re)insurance sector ahead of the 1 January renewals and, according to commentators in the latest episode of The Insurer TV's flagship analysis programme, this new capital played an important role in helping get "the last 5 percent" of placements cleared.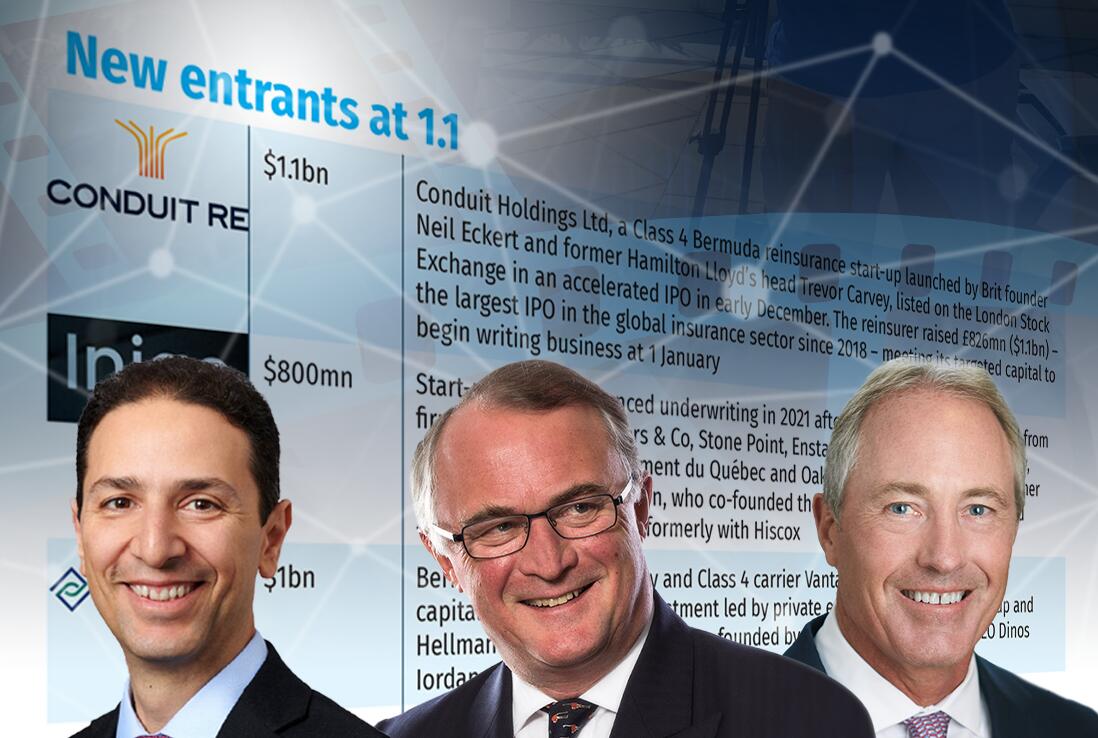 While the leading industry executives who spoke to The Insurer TV do not believe this new capital – particularly that backing the newly formed "Class of 2020" – had a meaningful impact on the rate environment, it did serve to ensure those more difficult placements completed.
And completing these placements, it was suggested, represents the difference between a truly hard market and a hardening once.
With the likes of Conduit, Inigo and Vantage all set to play an increasingly prominent role at subsequent renewals, the question remains as to whether these new entrants have prevented a traditional reinsurance hard market.

Start-ups such as Vantage, Inigo, Mosaic and Lavant are estimated to have raised $2.6bn in private equity backing in 2020 (the latter two were not thought to be officially up and running for 1 January).
In addition, Conduit raised $1.1bn of capital through its initial public offering, with existing players raising around $4.7bn through public equity issuance.
According to Maamoun Rajeh, chairman and CEO of Arch Re, for those programmes that were finding difficulty clearing, the new companies entering the market at 1 January had an impact.
"The definition of a hard market in my mind is around that last 5 percent of placements that either get placed or don't get placed," Rajeh told the latest episode of The Insurer TV.
"For those programmes that were finding difficulty clearing in price, I think that newcos had an impact in clearing those programmes, in a way that would have had a disproportionate impact to 1.1 relative to the premium volume that they would have extracted from the market."
In the programme Rajeh questions whether this last 5 percent represents "a fair share" of the best priced business out there, or the pieces that have been left out by the existing panel of reinsurers.

The extent to which these new companies dampened reinsurance pricing at 1 January is also questioned by the senior executives who spoke to The Insurer TV.
David Priebe, chairman of Guy Carpenter, said most of the capital entering the sector had been driven by long-term industry veterans who bring an underwriting focus and, importantly, are "sensitive to building for the long term".
"While we're actively engaged with new markets and clients benefit from having choice in market conditions, this activity didn't really have a significant impact on the overall renewal outcomes," he said.
"And I think a lot of the capital that came in probably won't have a material impact in terms of where we're going."

Priebe said those existing reinsurers which added capital to their balance sheets ahead of 1 January added to the "choice and flexibility". 
"It certainly improves having greater choice and greater flexibility and it was really welcomed in many of the existing reinsurers who did add capital to their balance sheets, [and it was] a step-up to provide needed capacity and support." 
Priebe said this fresh capital provided help where additional participation was needed to complete placements without creating any material downward pressure on pricing.
"It certainly helped to maybe dampen the spike but we were confident that there was sufficient capital to support the business even before these new companies came in."
And this trend is expected to continue at upcoming renewals.  
"We don't anticipate that these newcos will have a material dampening impact on future terms and conditions," Priebe said. "We welcome having greater breadth of choice and I know many clients are looking forward to working with those markets as they trade forward. But in terms of the broad-based impact on the overall market, I don't think it will have a material impact overall."
Stephen Catlin, co-founder, CEO and chairman of Convex, said new ventures were responsible for roughly $5bn of new capital at 1 January.
"As part of the total market cap of the industry, which is in excess of $900bn, and there are losses out there which are upwards of $250bn to $500bn, it won't actually move the dial, if you think about it. So the concept that this $5bn of new capital in new ventures can have a pronounced effect on the market lacks rationale."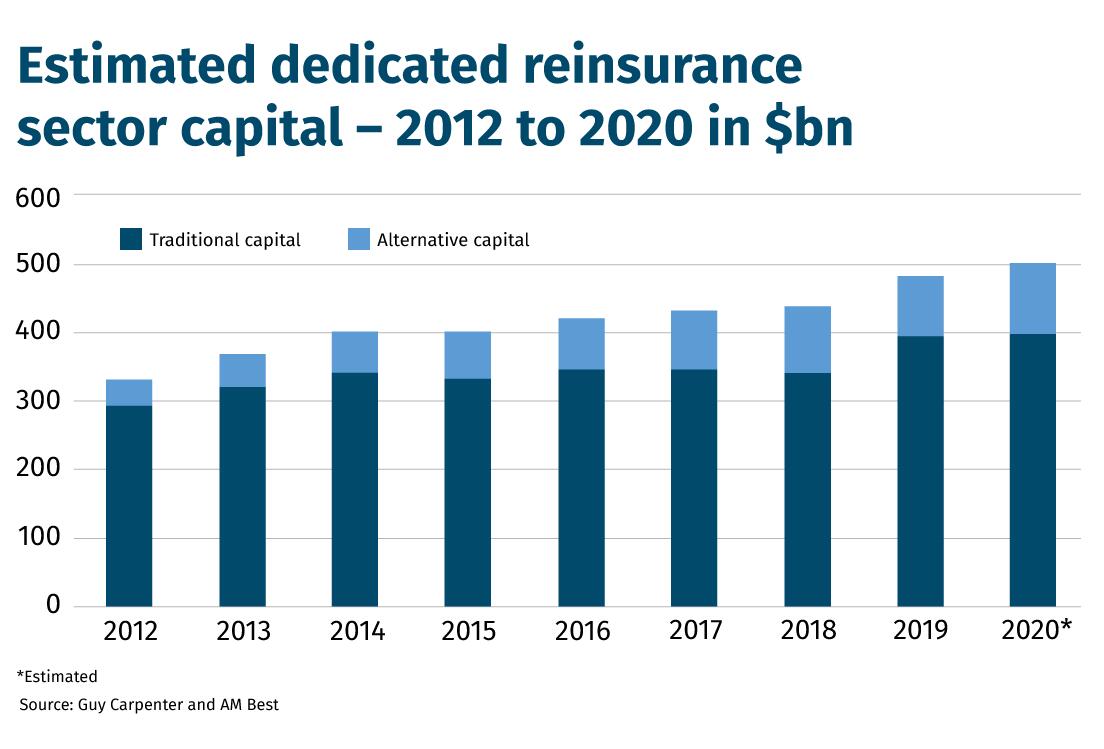 Looking ahead
The capital raised at 1 January is unlikely to be the end of the story. Many challenges lie ahead as losses emerge from primary carriers in 2021. Catlin states that these losses are currently significantly under reported, while Priebe believes how these losses flow into the reinsurance market, and how the reinsurance market responds, will be the number one talking point during 2021.
More new entrants are likely to emerge. "There are a couple of groups that are still in discussion with potentially being formed, mainly in the specialty areas and some of the other specialist areas, so they may reach fruition," Priebe said.
As the Class of 2020 extends into the Class of 2021, these newcos will likely become more established and more effectively compete with existing markets.
Future episodes of The Insurer TV will further examine the impact of this new capital on upcoming reinsurance renewals, and the role these companies are playing as the reinsurance market contends with the challenges and opportunities that 2021 brings.
For more insights, watch the full episode of our latest The Insurer TV flagship analysis programme below, in which we examine the recent 1.1 renewals and interpret what the outcome means for the year ahead…
Prospective - Jan 2021 edition