GC's David Priebe: This is most attractive market for investors in 40 years
Investors are seeing the most attractive opportunities in the market for the past 40 years, according to Guy Carpenter chairman David Priebe, which he predicts will encourage greater participation from the investment community in existing carriers, the 144A market and possible new start-ups.
Speaking to The Insurer TV in Monte Carlo about the current state of the market, Priebe outlined how increasing inflows – including in equity, where $4bn has come back to existing reinsurers; ILS, which has had inflows of $3bn; and the private space, where capital inflows are building – have made the market more enticing for investors.
He claimed that this is the most attractive opportunity in the market he has seen over the span of his 41-year career.
Priebe explained that investors "went through four out of the last six years [seeing] negative returns, and [now] they're looking for profit".
He added: "The market has truly improved."
Priebe also shared his predictions for where new inflows of capital might occur, hoping to see investor confidence returning in Q1 of 2024.
"We are starting to see now people get seriously interested in investing," he explained. "You are going to see continued inflows into the ILS space, particularly in the 144A market, which has really performed quite well. And you are going to start seeing some greater participation on either existing carriers or some possible new start-ups."
Indeed, already this year, cat bond issuance has surpassed all expectations, totalling close to $10bn in the first six months of 2023.
Priebe also expects increasing interest in emerging risk areas such as cyber will be a "massive" opportunity for the sector.
"To get the money to come in, you really need to have a measurement device, which means better modelling and better understanding of how to model the risk so investors can feel like they can quantify the potential downside-upside against that risk," he explained.
In terms of how capital can play a bigger role in managing risk transfer, Priebe said the work done to enable investor confidence in high-risk situations, such as the Ukraine war, can now be applied to other situations.
"That work has been done and now we're starting to build tools and capabilities to allow underwriters to assess that risk and price that risk," he explained.
"I think we're going to see more alignment between public-private partnerships and we need to do that to close the protection gap. I think that's critical for the relevance of our industry, that we're there to serve society in that way, and how we can work together to deal with those issues," he added.
Finally, The Insurer TV asked Priebe what advances in programme structures have been made to heighten investor appeal and restore confidence.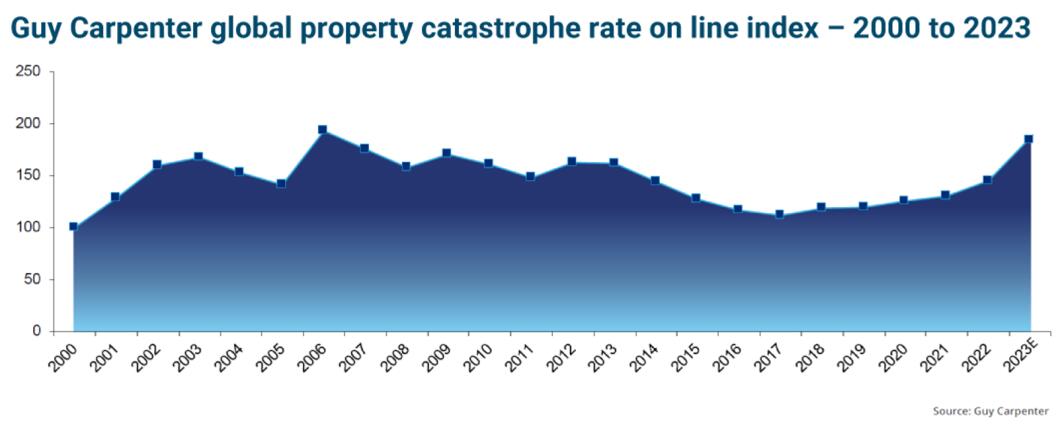 "The first one is improved pricing," he asserted. "But there's also better disclosure, so the transparency of information and all investors want is transparency.
"We've also seen the tightening of cover, so taking out some of the uninsurable elements and there have been a number of structural changes in the reinsurance business that now have regained the confidence of investors and are much happier to participate.
"Nobody wants to pick up losses they don't expect; so, having greater clarity and transparency is really helping," he concluded.